The origin and development of Royal Water – ionized alkaline water
WATER QUALITY
Basic water quality plays the most important factor in "refining" water.
Based on chemical and microbiological water analyzes, we are able to extract mineral water of excellent quality from the Royal natural spring, which already springs forth in a purity that meets the strictest criteria for children's water. The water is free of manganese, iron, fluoride, and low salt. It does not burden and clog the body with excess inorganic minerals. Due to its low mineralization, it does not lead to kidney stones and is suitable for regular daily consumption. Its base is slightly alkaline, containing an optimal calcium/magnesium ratio, which promotes the absorption of minerals and contains highly beneficial silicic acid. The water has an excellent COD (chemical oxygen demand) of water. The source is uncontaminated and recent research shows that it has not been in contact with external influences for at least 65 years. With innovative state-of-the-art technology, we have decided to use this excellent water source to produce ionized alkaline water.
The basic composition of the natural spring
| | |
| --- | --- |
| Calcium: | 92 mg/l |
| Magnesium: | 38,5 mg/l |
| Sodium: | 5,1 mg/l |
| Potassium: | 1,39 mg/l |
| Hydrogen carbonate: | 427 mg/l |
| Silicic acid: | 24 mg/l |
| pH value: | 7,4 |
Calibration of intensity pH
To achieve the right pH value, lengthy experiments were required. The reason is that in any case a different type of ionization with different intensity is needed to produce a certain level of alkalinity, since the mineral content and conductivity of the treated water is different in each part of the world. So if we wanted to discover the most effective way of ionizing water from our well, we had to start fine-tuning the ionization equipment to our water before we actually produced and bottled the water.
To produce good quality ionized alkaline water, it was not enough just to find the right level of ionization intensity, but we also had to ensure that the required pH value would retain its alkalinity for a long time even after lining store shelves. For this reason, we had to search for the possibilities of previous water treatment and since it was necessary to achieve long lasting quality, we had to strike the mineral content of the water pumped from the well or its conductivity level.
Daily water samples and laboratory testing
It was necessary to gather daily samples every day from the water drawn from the well, along with bottled water, and check them in a laboratory. According to quality control, it was necessary to gather samples from the produced and bottled water every hour and check its chemical and microbiological composition.
Based on our internal quality control system, we have continually, randomly selected bottles from the production line and from bottled test productions pallets. We subject the selected bottles to stress testing, i.e. extreme environmental conditions (such as heat, cold, sunlight or continuous vibration), and we review the changes in product quality due to these effects. In addition, we regularly put away several bottles from test production for each period, which we checked at regular intervals after a few months. The objective was to find out if the composition and pH of our water had changed after a long time.
Checking packaging quality
A separate task was also checking the packaging, the marking and proper closure of the covers. We checked the hygiene of the products, whether they are contaminated and whether the quality of the ionized alkalinity is not affected. When necessary we used recommendations to remedy detected problems.
Enviromental sustainability
The development and maintenance of environmentally friendly production required numerous developments. One of the basic pillars was to reduce the weight of the packaging, which means we can achieve a lower environmental burden. The packaging includes the weight of the bottle, the size of the cover, the amount of the shrink wrapping used. The role of the employee working in the bottle production plant is to search for the alignment and shapes of bottles, which can make it easier to get smaller bottles with lower weight. We engage the employee working the equipment for the filling and closing of bottles into research, examining the possibility of introducing smaller, lower weight caps, or requirements that would introduce such a strength to water quality and method of use. We have required the cooperation of colleagues on selecting the packaging wrap and the coordination of possible developments with practical experience in terms of packaging of consumer products. In this area, we have searched for solutions that would make it possible to use recycled plastic packaging. In addition to an environmentally friendly operation, this can be beneficial at many levels, for example in protecting water from sunlight and maintaining product quality. Recycled plastics were tested not only for wrapping, but also for PET bottles and labels. Our dedicated colleague helped us to find available resources and commented on the experience gained during test production. The water is poured into BPA-free bottles with top German Krones equipment.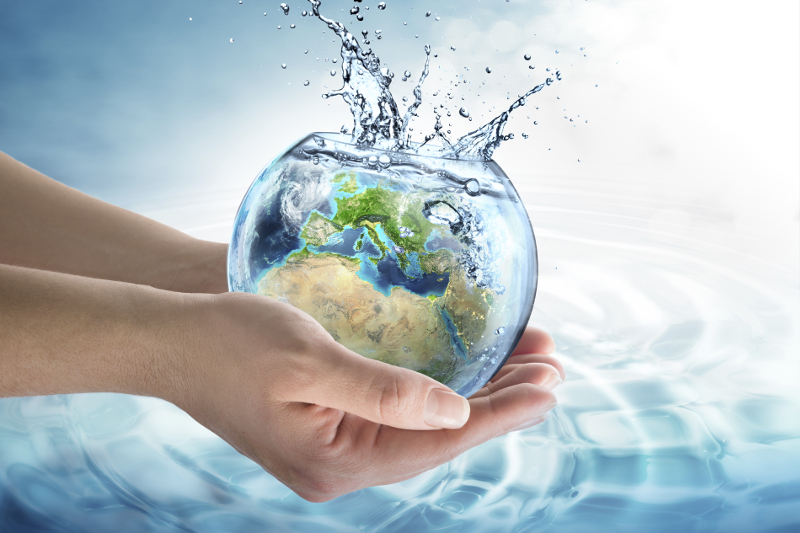 After the complete testing and long work, we stabilized and manufactured our ROYAL WATER ionized alkaline water at absolute superior purity and quality, with all its health benefits for people.